Interview with Prof. Michael Kazin, Editor of Dissent Magazine
Posted in Feature | Tagged Faculty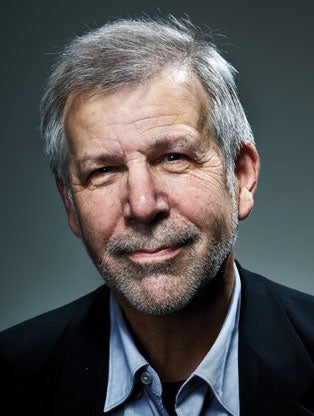 Michael Kazin is a Professor in the Department of History at Georgetown University. He is an expert in U.S. politics and social movements in the 19th and 20th centuries. His most recent book, War Against War: The American Fight for Peace, 1914-1918 (Simon and Schuster, 2017), was named an Editor's Choice by the New York Times Book Review. Some of his recent honors include: a fellowship at the Institute for Advanced Study at Princeton University (2018-2019); the Lawrence F. Brewster Lecture at East Carolina University (2018); and the Dean's Lecture at the Radcliffe Institute for Advanced Study at Harvard University (2017).
Professor Kazin is also the Editor of Dissent, a leading magazine of the American left since 1954. We recently caught up with him to discuss the work he is doing at the magazine and the challenges of the current political climate.
---
How would you describe Dissent to those who are unfamiliar? Who are the magazine's main contributors, and who would you say is the primary audience or readership?
Dissent was founded in 1954 by intellectuals on the left who loathed both McCarthyism and Communism as menaces to democratic government and civil liberties. Naturally, the magazine has undergone many changes and rethinkings since then. But we remain committed to the ideal of democratic socialism and, in politics, what Michael Harrington, a longtime member of our editorial board, once called "the left-wing of the possible."
Today, our contributors include journalists, activists, and academics of all ages. Increasingly, they are between the ages of 20 and 35 – members of what could be called "the Next Left," as opposed to the "Old Leftists" who founded the magazine and "New Leftists" like myself who inherited it.
We focus on politics and policy, both in the US and abroad. But we also publish short fiction, poetry, book reviews, and essays about TV and art and other cultural phenomena. Most of our readers consider themselves to be part of the left, broadly defined. Several members of the History Department have written for us: Prof. McCartin, Prof. McCann, Prof. Chatelain, and Prof. Painter. And Prof. Chatelain is one of our Contributing Editors.
When did you first come across the magazine, and what made you want to get involved with its publication?
I first read the magazine when I was a college student in the late 1960s. I often disagreed with it at the time but grew to appreciate the intelligent, non-dogmatic tenor of the articles and the excellent prose.
How long have you been serving as Editor, and did you have any other roles at the magazine beforehand? What are some of the toughest challenges you face in that position? What has been most rewarding?
I began writing for Dissent in the mid-1990s, joined the editorial board in 2000, and became co-editor, with the distinguished political theorist Michael Walzer, in 2009. Michael retired in 2013 and, for the most part, I have been the sole editor since then. However, this summer, Tim Shenk, a brilliant young historian of capitalism, will join me as co-editor.
The toughest challenge is raising money! We have a modest budget, and I receive no compensation for the work I do. But we have three full-time staff editors and one part-time one in our New York City office and pay our interns and most contributors.
But it's enormously rewarding to work with smart people who are committed to understanding the world better in order to turn it into a more egalitarian, democratic, morally decent place. I also get to learn about subjects and people that, as a historian of the United States, I might otherwise not encounter.
In what ways has the current political climate shaped or re-shaped the content of the magazine? Do you try to incorporate a variety of viewpoints, or are most of the contributors coming from the same political perspective?
I addressed your last question in my previous comments. But the Trump administration has inevitably made our work seem more urgent than ever. As I wrote in our current issue (Spring 2018):
"To topple a narcissistic, racist president and his deeply reactionary party requires a readiness to mount campaigns that will not just refute their brutal lies but that can throw them out of office. In workplaces, schools, and neighborhoods, there are grievances to understand and resolve. Leftists need to explain clearly the kind of society they want to build, and figure out how to knit together a coalition from the disparate fragments of discontent all around them."
That kind of sums up the focus of many of the recent pieces we have published and/or posted on our website.
Finally, how can people learn more about the work you are doing at Dissent, or subscribe to the magazine themselves?
Check out our website, of course! To subscribe, click the link at the top of the homepage. Or find us on Facebook and Twitter!