Essays from Four PhD Candidates Published in New Edited Volume on History as Activism
Posted in Announcement | Tagged PhD
Congratulations to PhD Candidates Ben Feldman, Tom Foley, Douglas McRae, and Cory Young, who all contributed original essays to the brand-new edited volume Demand the Impossible: Essays in History as Activism, published by Westphalia Press.
---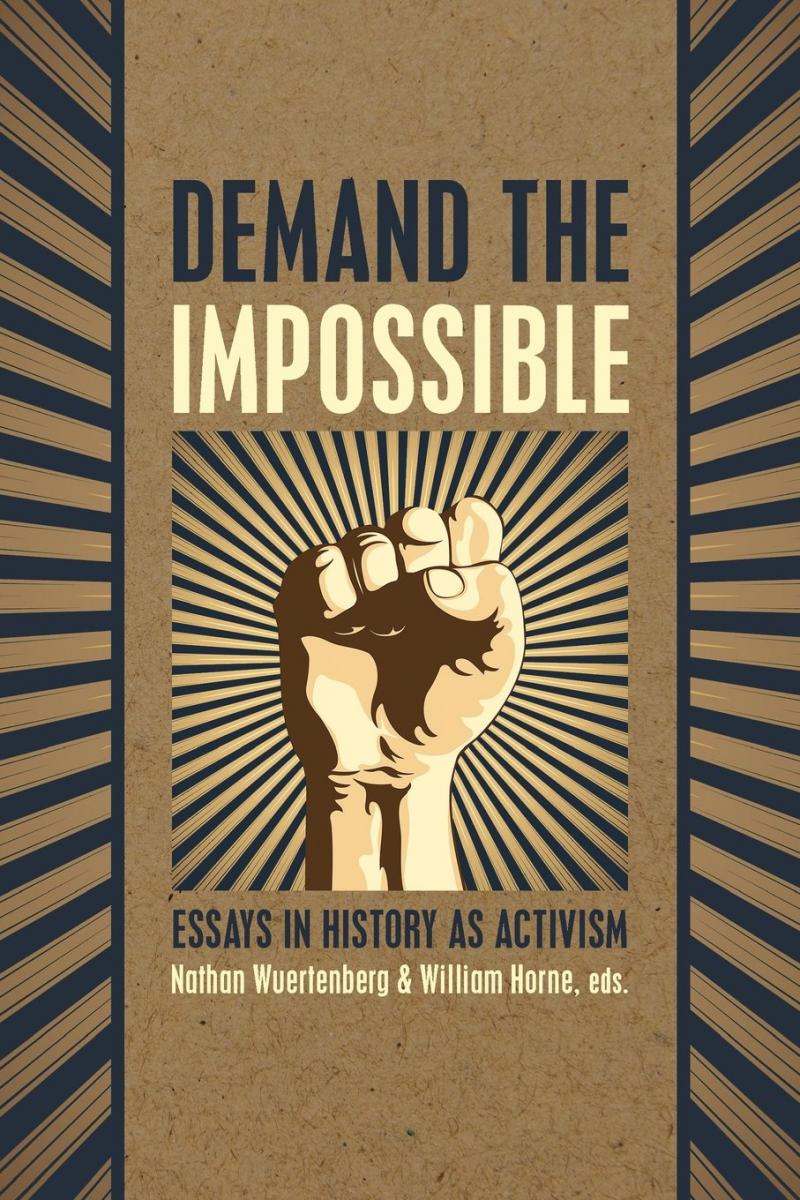 From the back cover:
Born from the wave of activism that followed the inauguration of President Trump, Demand the Impossible asks scholars what they can do to help solve present-day crises. The twelve essays in this volume draw inspiration from present-day activists. They examine the role of history in shaping ongoing debates over monuments, racism, clean energy, health care, poverty, and the Democratic Party. Together they show the ways that the issues of today are historical expressions of power that continue to shape the present. Adequately addressing them means understanding their origins.
The way our society remembers the past has long served to cement inequality. It is no accident that the ahistorical slogan "make America great again" emerged after decades of income inequality and a generation of funding cuts to higher education. But the movement toward openly addressing injustice and inequality though historical inquiry is growing. Although many historians remain tucked away in ivory towers of their own making, we join a long tradition of activist scholars like W.E.B. Du Bois, C.L.R. James, and C. Van Woodward, as well as a growing wave of engaged colleagues including Keri Leigh Merritt, who penned the foreword for this volume. As historians and citizens, we feel a responsibility to preserve an authentic vision of the past in a moment riddled with propaganda and lies. In doing so, we hope to help provide a framework to fight the inequities we inherited from prior generations that are repurposed and enshrined by the powerful today.
Great work, Ben, Tom, Douglas, and Cory!
Nathan Wuertenberg and William Horne, eds., Demand the Impossible: Essays in History as Activism (Washington, DC: Westphalia Press, 2018).